SHOPLIFTER!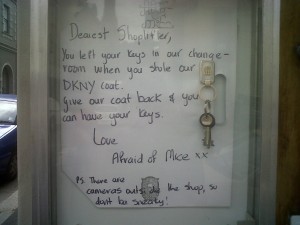 There are some horrid people out there. One such horrid person was in our store last week and walked out with our incredible DKNY trenchcoat. In her hurry to steal from us, she left her house keys in the change room.
There is now a ransom for them! If she returns the coat, she can have the keys back. We posted the ransom outside the shop.
Damn you shoplifter!