We share the same name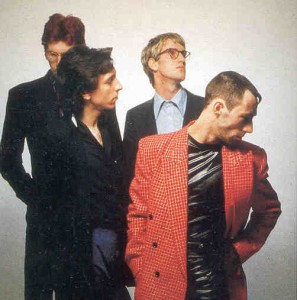 So there I was thinking I was quite the smarty pants for thinking of such an original name… well, it's not true. There is another 'Afraid of mice'.
Afraid of Mice were also a band from Liverpool in the 70's! Some of their singles include "I'm on fire" and "Intercontinental". From what I have read, they released one LP but never really hit the big time. Uh sorry blokes.
Their band picture is pretty fantastic though… ha ha.