Wabi Sabi – the art of imperfect beauty and wisdom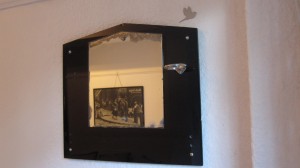 I am busy restoring my garden apartment in a gracious Art Deco block nestled in the bosom of Tamboerskloof. She has what Neilo (our darling Assistant Shop Director and Merchandise Specialist) calls "good bones" which in home speak means thick walls, high ceilings, dado rails and original teak floors. I knew she belonged to me from the moment I felt the wooden floors creak and greet me from underneath the manky poo-brown carpets. The manky carpets were the first to go.
My challenge was to find inspiration and decide on a look and feel that suited my lifestyle choice (no partner, no kids, and two crusty pensioner cats) as well as my pocket. The Japanese talk about Wabi Sabi which I first read about in David Boyle's Authenticity: Brands, Fakes, Spin and the Lust for Real Life. Wabi means the beauty of imperfection and simplicity as a way of making something unique. Sabi is the beauty or serenity that comes with age.
This philosophy will be my guiding brief and to some extent can already be seen and felt at Afraid of Mice. Our lovingly restored General Electric 50's fridge, the delicate Edwardian display case for our "fancy bags" and our gently worn double doors at the entrance to the shop with bevelled glass, and their original post flap. Wabi Sabi is not just about restoring vintage things, I think its more than that. Its reflects a design value for things that are well made, simple and are sure to age gracefully.
My current favourite find for my apartment is an Art Deco shaving mirror I rescued at a house being renovated and am using it as a mirror/sunglass holder in my entrance. I love the shape and the fact that the mirror is mottled on the top. Truly Wabi Sabi – old, simple and quite beautiful.